"We're the same guys that did Keaau Bananas," says Richard Ha, president of the more-recently-named Hamakua Springs Country Farms. "It might not be generally known that we're the same people."
He started Keaau Bananas way back in 1982. Along the way the company took "Mauna Kea Bananas" as its corporate name, and began using the Mauna Kea Bananas name on its apple bananas as well.
But then they started farming in Hamakua, consolidated and expanded operations at their Pepe'ekeo farm and sold their Kea'au land.
And they changed the company's name to Hamakua Springs Country Farms.
While their tomatoes have always been branded under the Hamakua Springs Country Farms name, Richard says changing the bananas to the new name, after decades as "Keaau Bananas," was a big deal.
"It's not that easy to just change it one day," he says. "You wonder about the repercussions. And you get invested in the name emotionally. You've got to separate that out."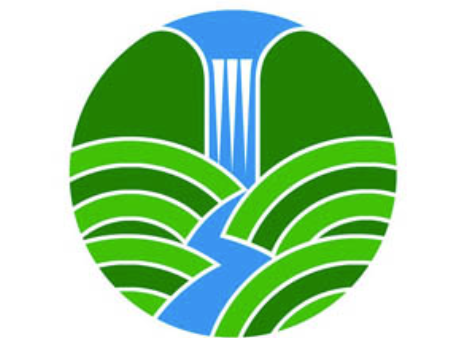 The new name, complete with its great, highly stylized logo designed by local artist Nelson Makua, includes:
Hamakua -because of the farm's Hamakua coastline location,
Springs -because there are three springs on the property, and
Country Farms – because the Has think of themselves as small farmers, even though, with almost 600 acres, they aren't. Richard says that as they expanded the farms' products, they envisioned a series of boutique-like farms rather than one big corporate identity.
What does Richard most want people to know about Hamakua Springs? That the company's culture hasn't changed.
It is still a family farm that takes seriously the concept of sustainable farming. And he says that doesn't mean just taking a "template" of sustainability principles and applying that wherever they are.
"It was different in Kea'au," he says. "Two different environments, two different sets of conditions. The environment dictates how we choose to operate; how to make the sustainability principles work."
An example? Unlike at the Kea'au farm where it was mostly rock, at the Pepe'ekeo farm there's plenty of soil, and grass grows wild between the bananas.
They soon realized that their tractors would make ruts in the dirt rows between plants if they kept using the same path, so they experimented with widening the distance between banana plants. That lets them mow between rows, which means their machines get traction on the grass and don't make ruts.
It also means the grass between the plants traps water and chemicals, so they don't run into the rivers.
"Some people call us innovators," says Richard. "We're very adaptable. We like change. It keeps things exciting. We're always looking for change to make things better."