Richard Ha writes:
On Friday I attended a reception at Washington Place, the governor's mansion, given for the people behind the Thirty Meter Telescope.

It was great to get together. So many people worked so hard to accomplish what we did.
I remember Roberta Chu and I standing in the parking lot in the very early days asking each other: "Do you think we can do this?" We never looked back.
Roberta Chu, Barry Mizuno and Don Straney
Henry Yang, President of the TMT Corporation, is a very special person. He flew in and out of the Big Island more than 15 times, and spent all of his time talking to the regular folks. He never once spoke to the press.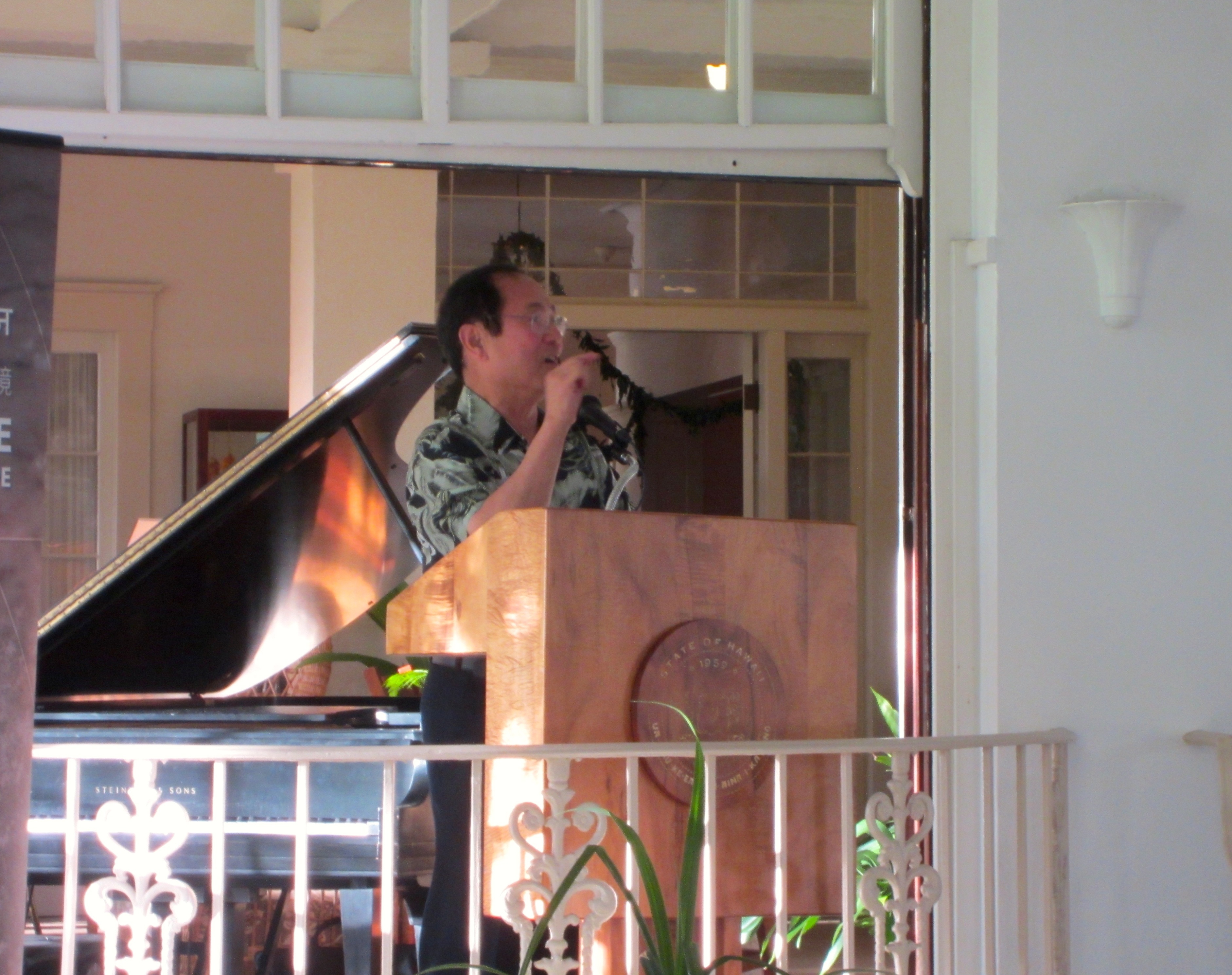 Henry Yang
He learned firsthand that the lowest common denominator that folks on all sides of the issue could agree upon was keiki education, and so the TMT committed $1 million annually for keiki education on the Big Island.
All throughout the tough negotiations, this was completely off the table. No one could touch it, nor even think about touching it.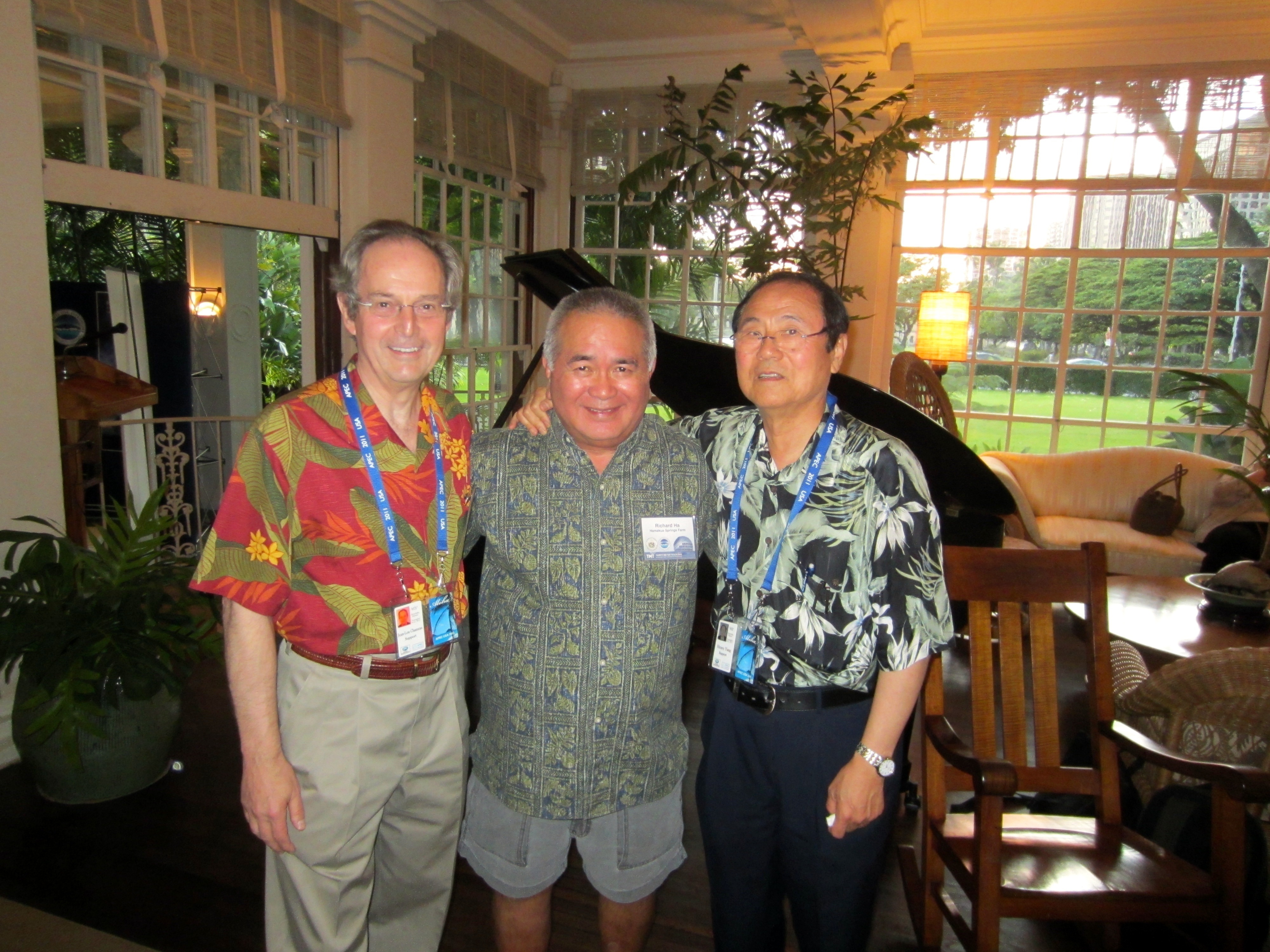 Jean-Lou Chameau, me, Henry Yang
Henry did not come into town telling everyone he was there to save them. He told them what was going to happen. But mostly he listened. And, slowly but surely, people started to trust.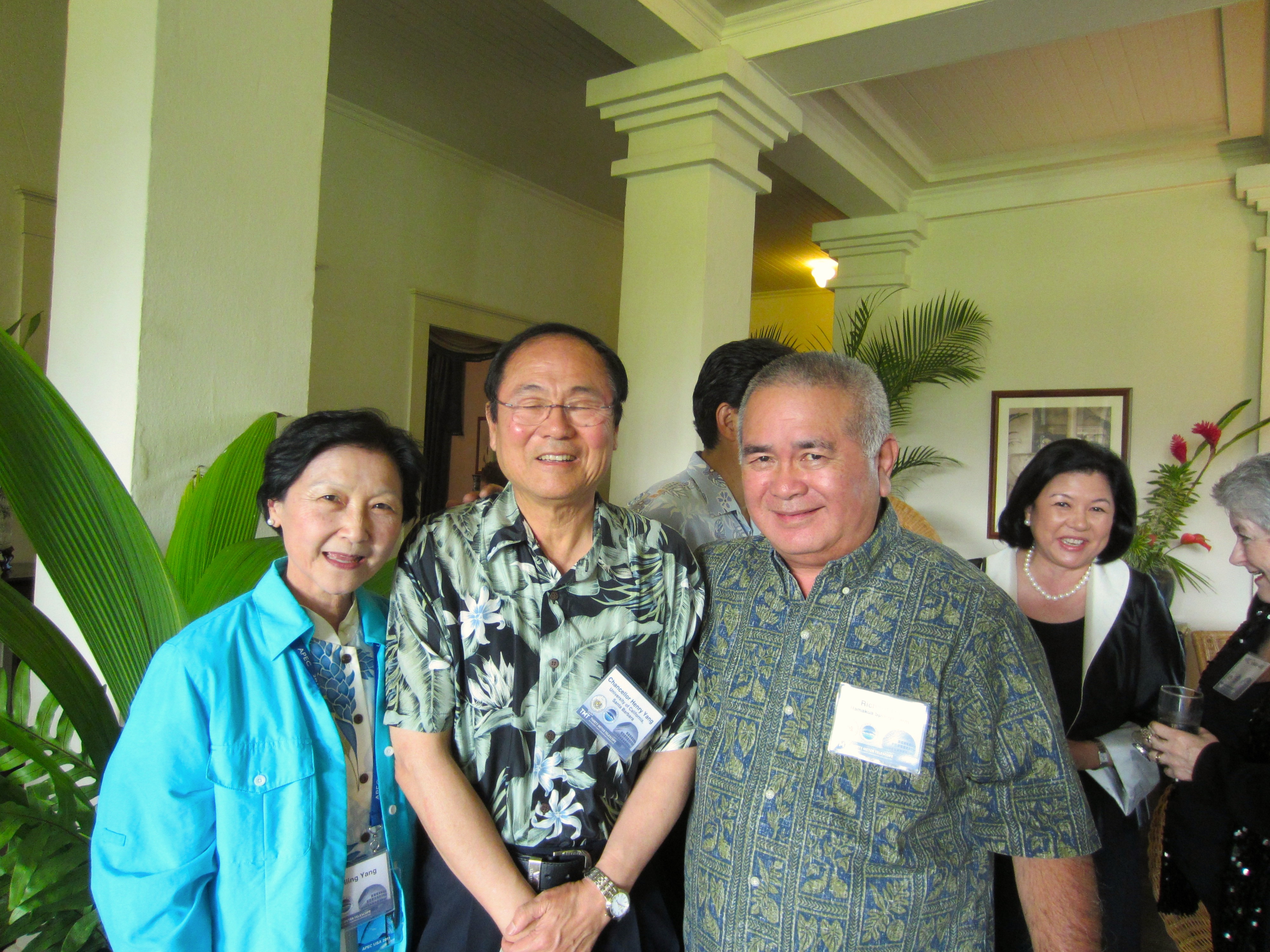 Dilling and Henry Yang, me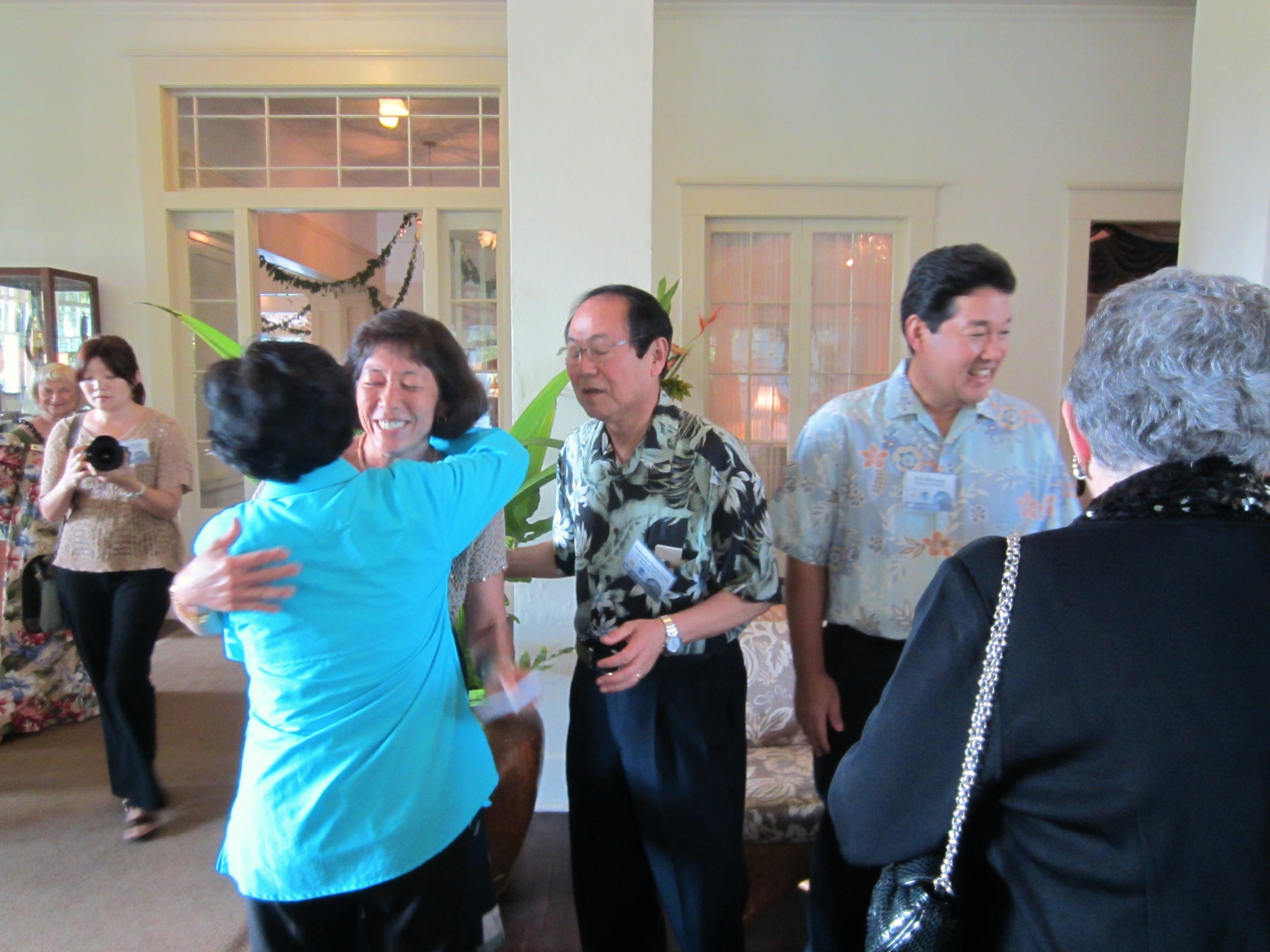 Roberta Chu greeting Dilling and Henry Yang
Henry and I were like brothers during this project. He was the kind of guy I could do business with on a handshake. He and Jean-Lou Chameau, President of Cal Tech, are people persons. The right people at the right time.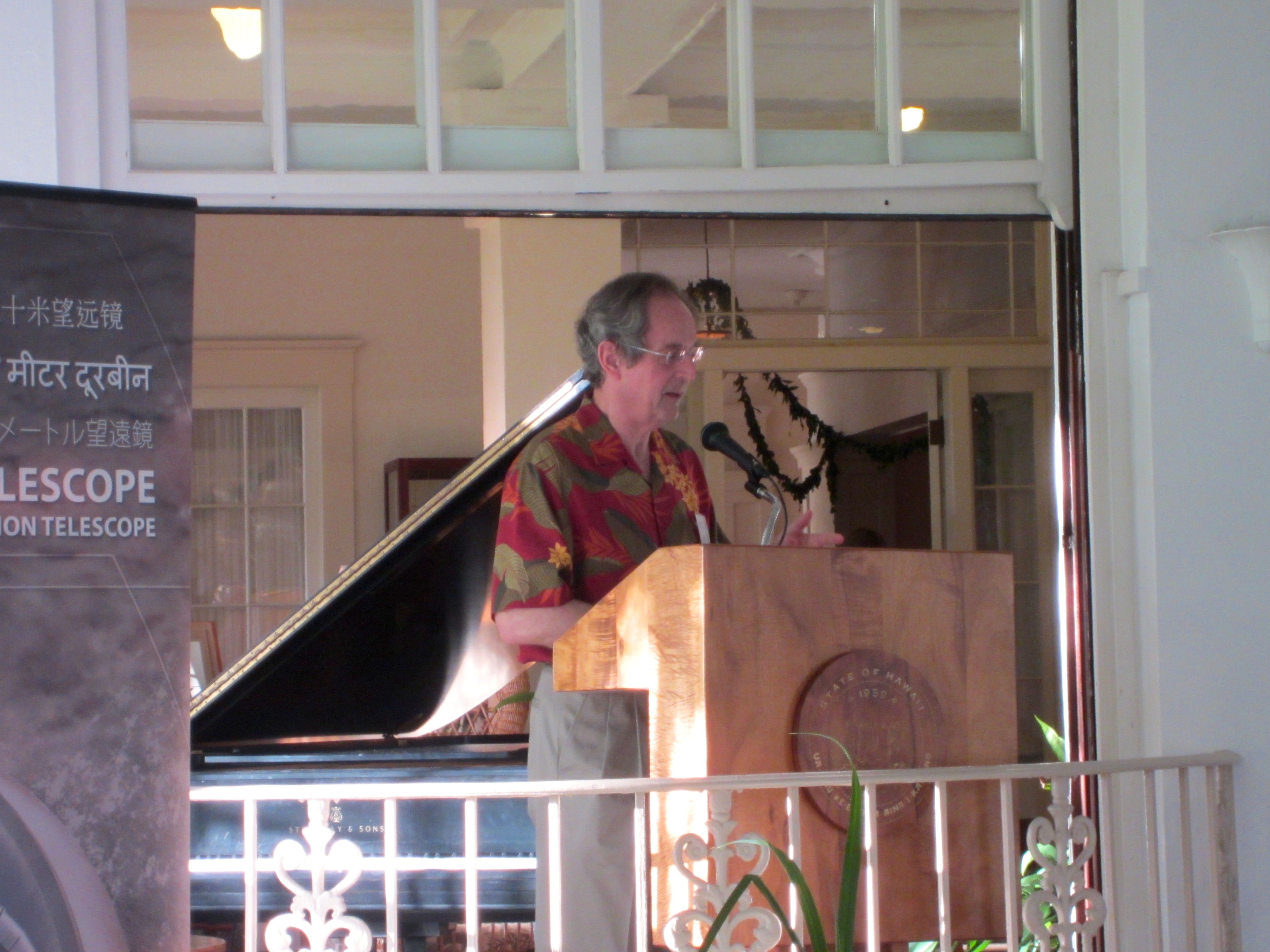 Jean-Lou Chameau
I missed seeing my friend Dawn Chang. She and I worked very closely in the tough, early days.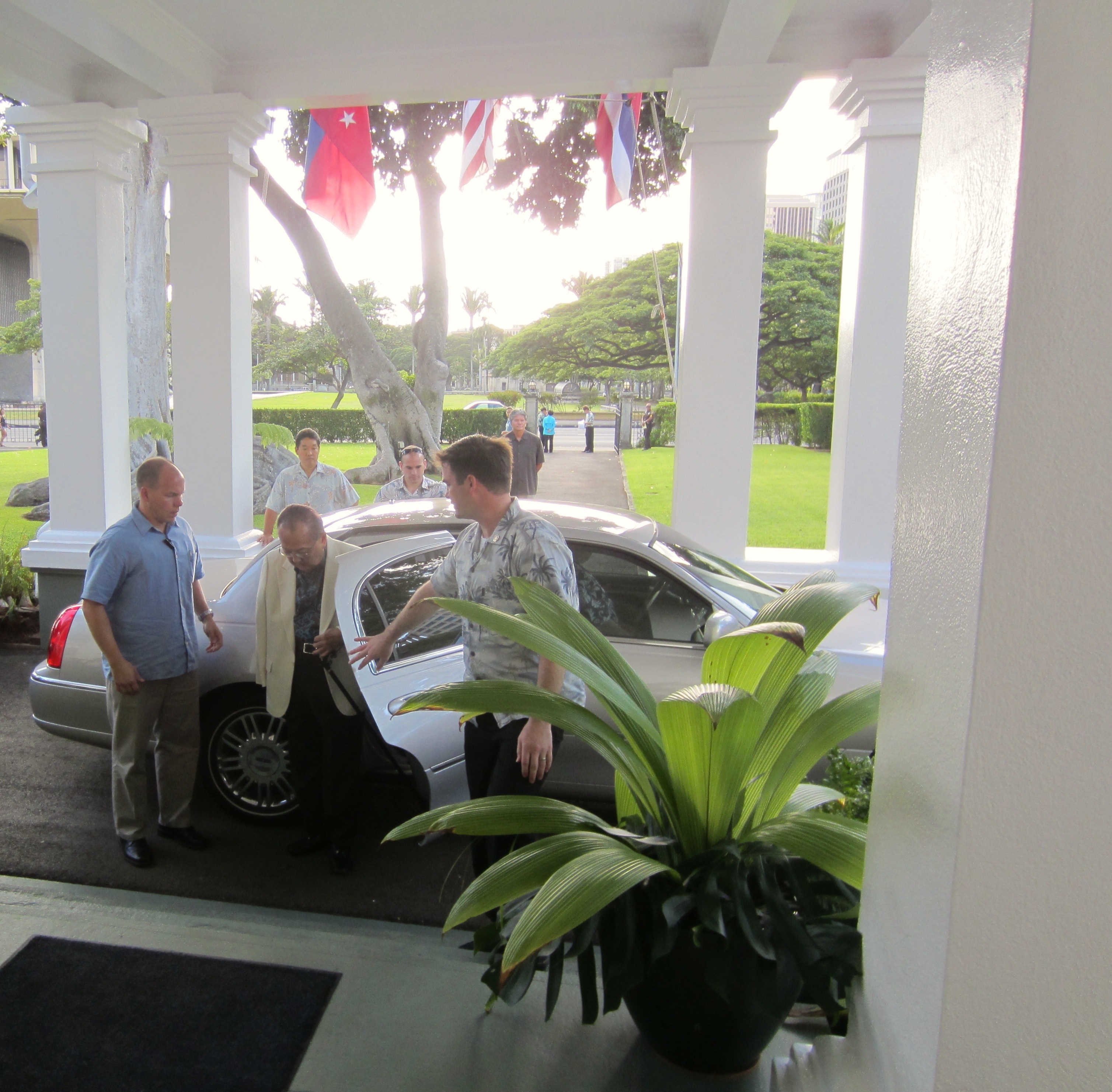 Senator Daniel Inouye arriving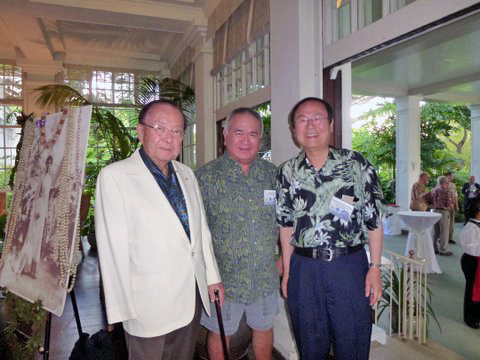 Senator Inouye, me, Henry Yang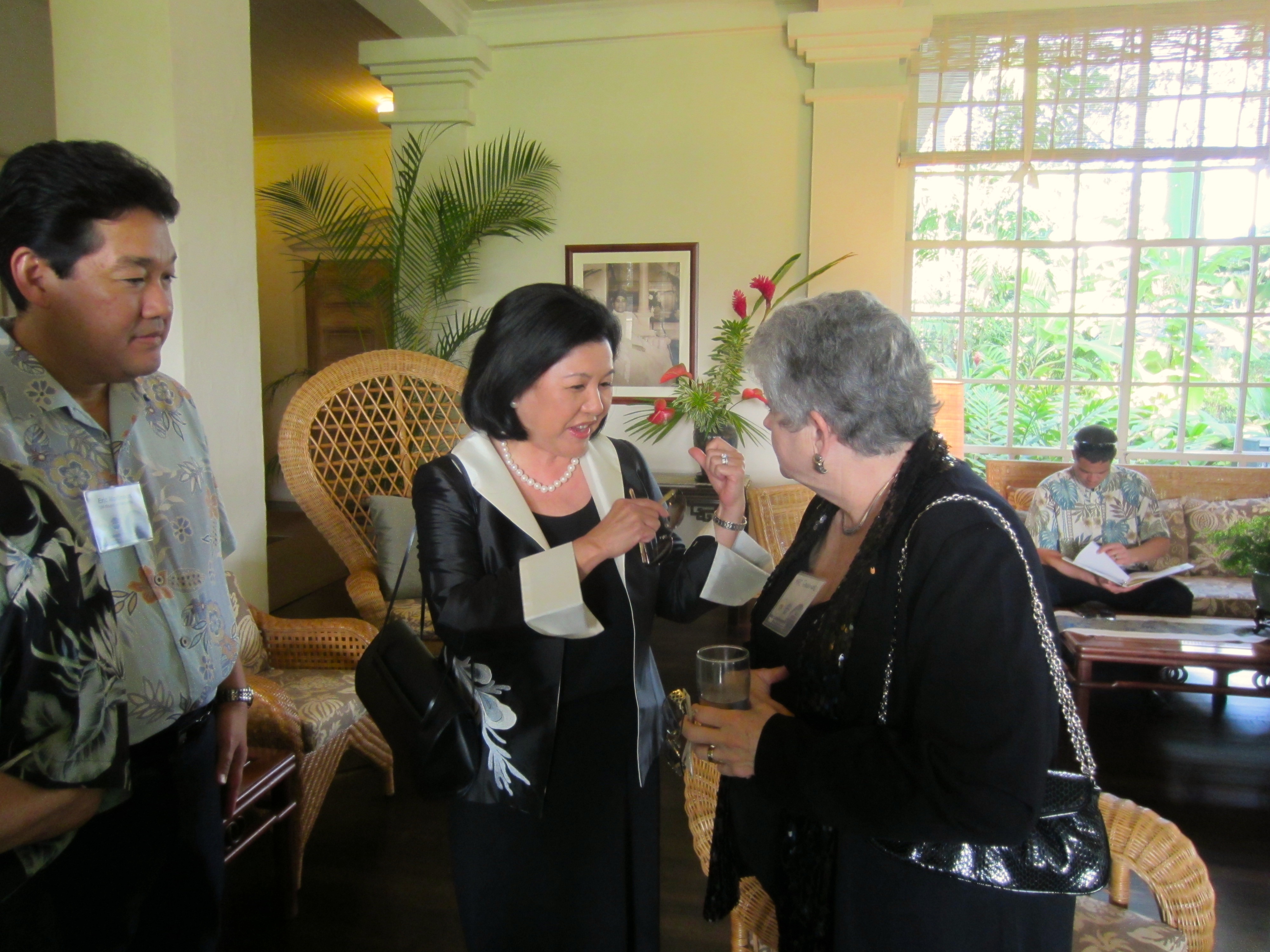 Irene Inouye and MRC Greenwood
Ka'iu Kimura was very brave.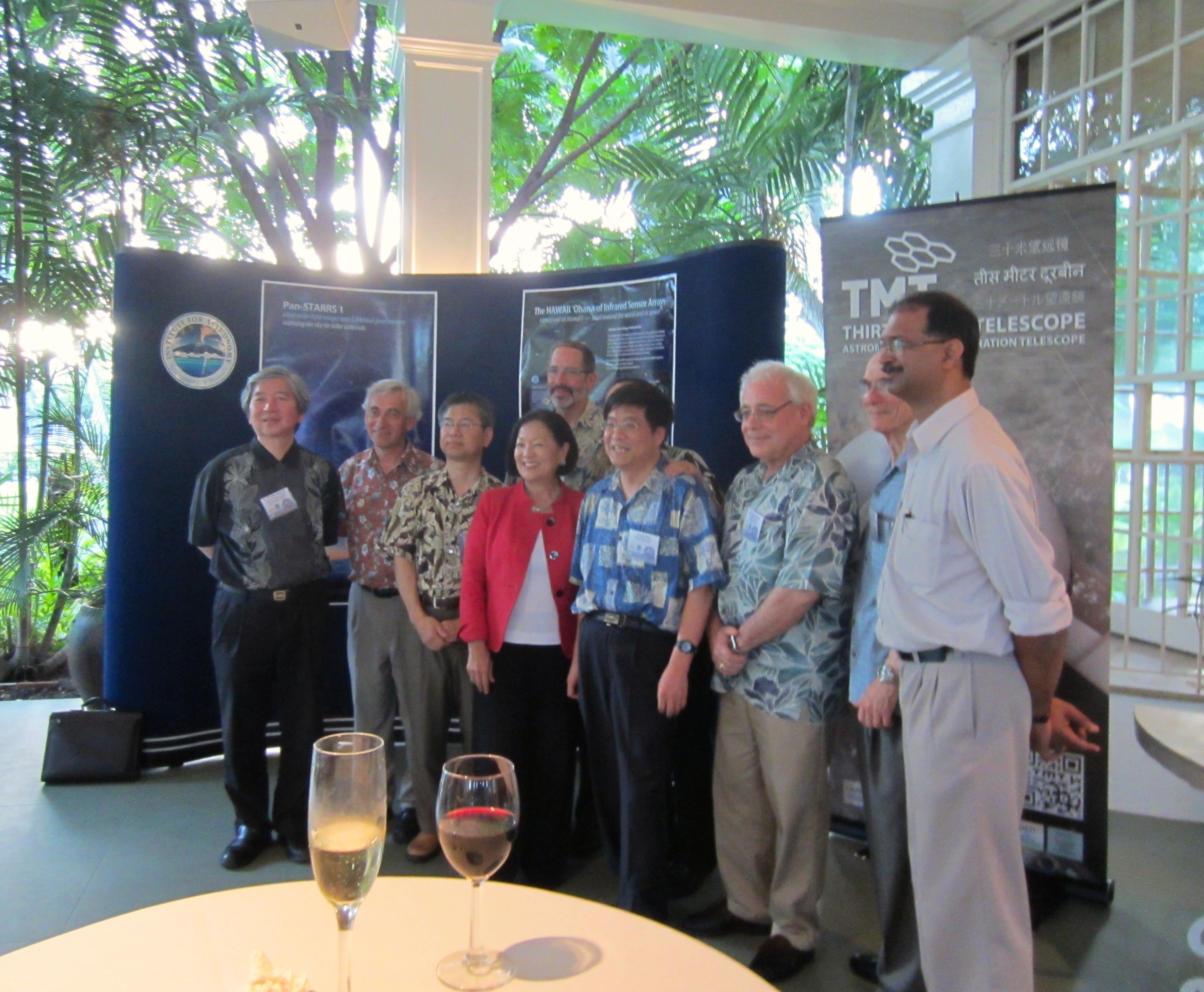 Rep. Mazie Hirono with TMT Board Members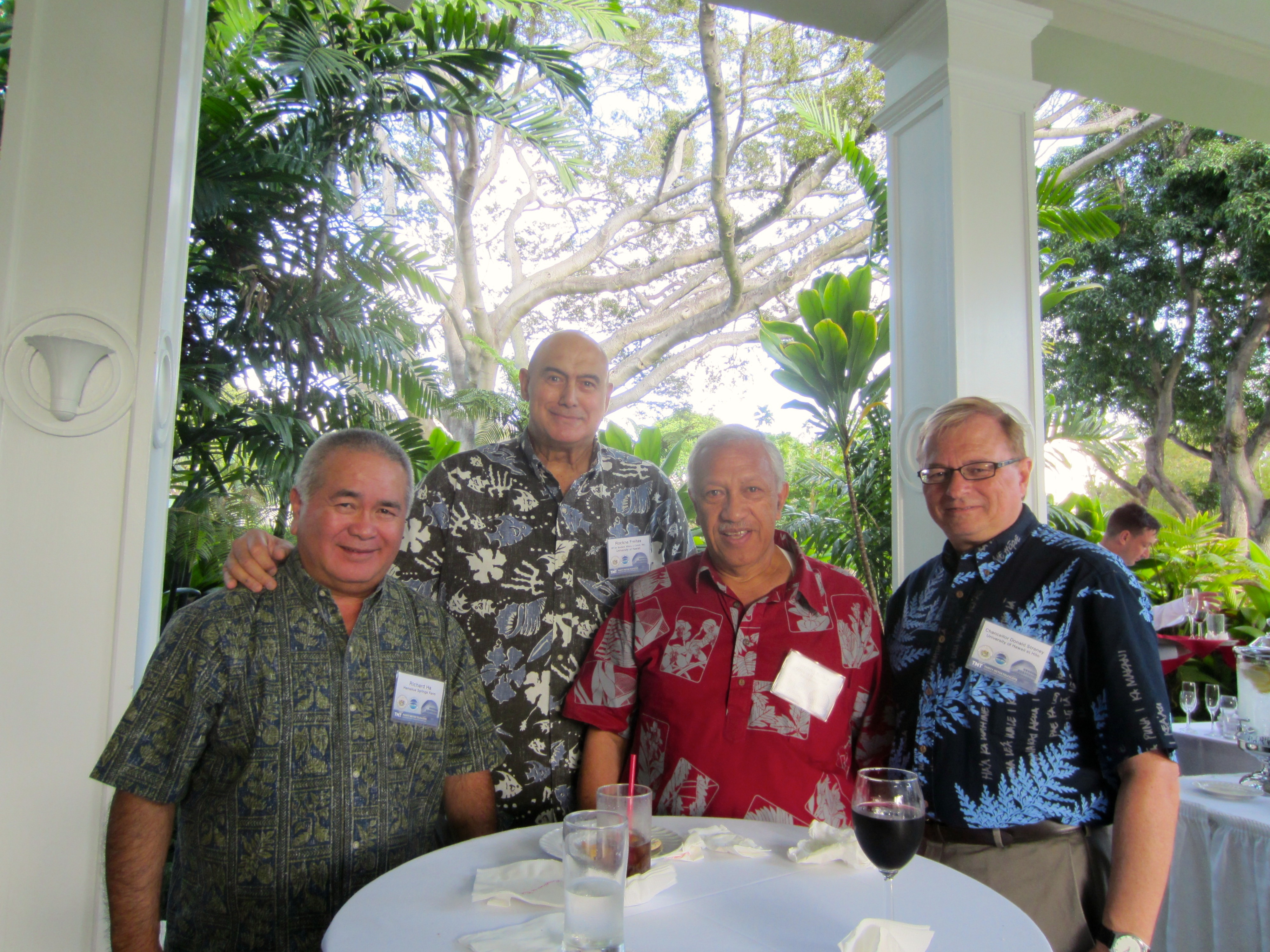 Me, Rockne Freitas, Herring Kalua and Don Straney
And I learned an important lesson from Kumu Lehua Veincent. When I suggested to him that we try to get five "full-ride" scholarships to the best schools in the nation for Keaukaha kids, he asked me: "And what about the rest of them?" Of course he was right.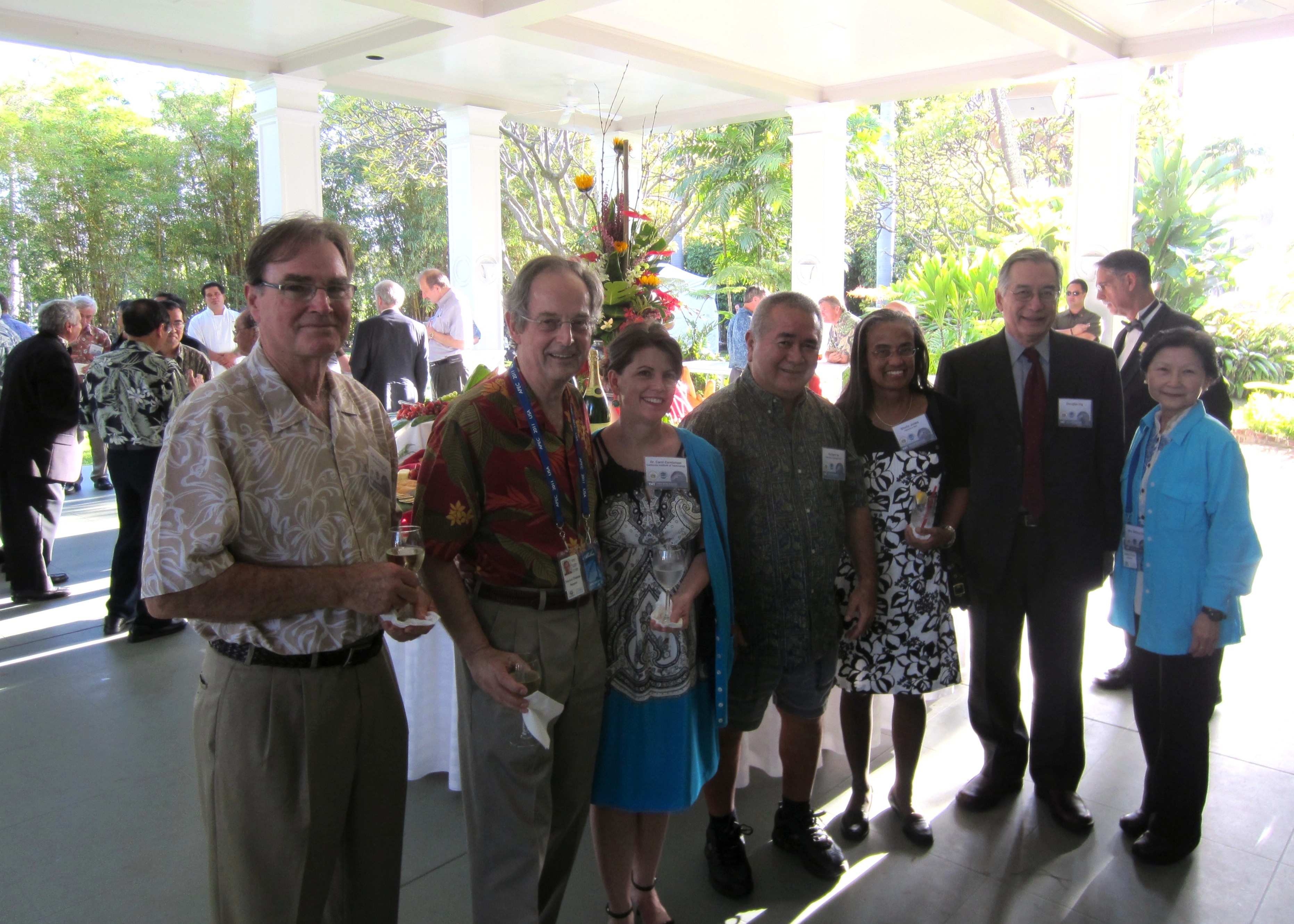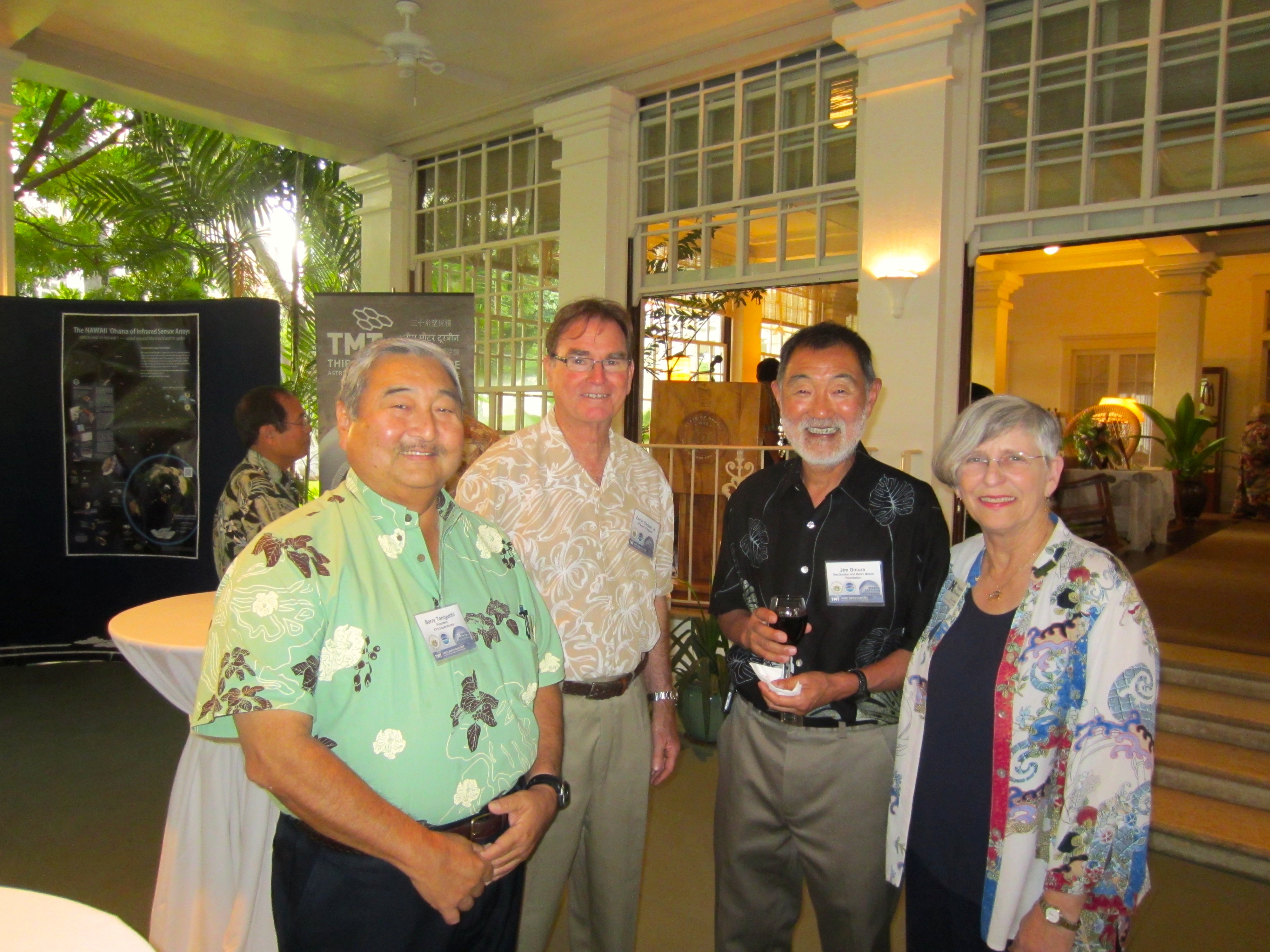 Barry Taniguchi, Carl Carlson, Jim Omura, Virginia Hinshaw
Patrick Kahawaiola'a told me something profound. He said that it's all about the process. Then it dawned on me: "You have to aloha everyone, no matter on what side of the issue."
Aloha to the Kanaka Council and other folks like Kealoha, and Ku Ching, who do not agree. I'm pretty sure they know that we were trying to be pono.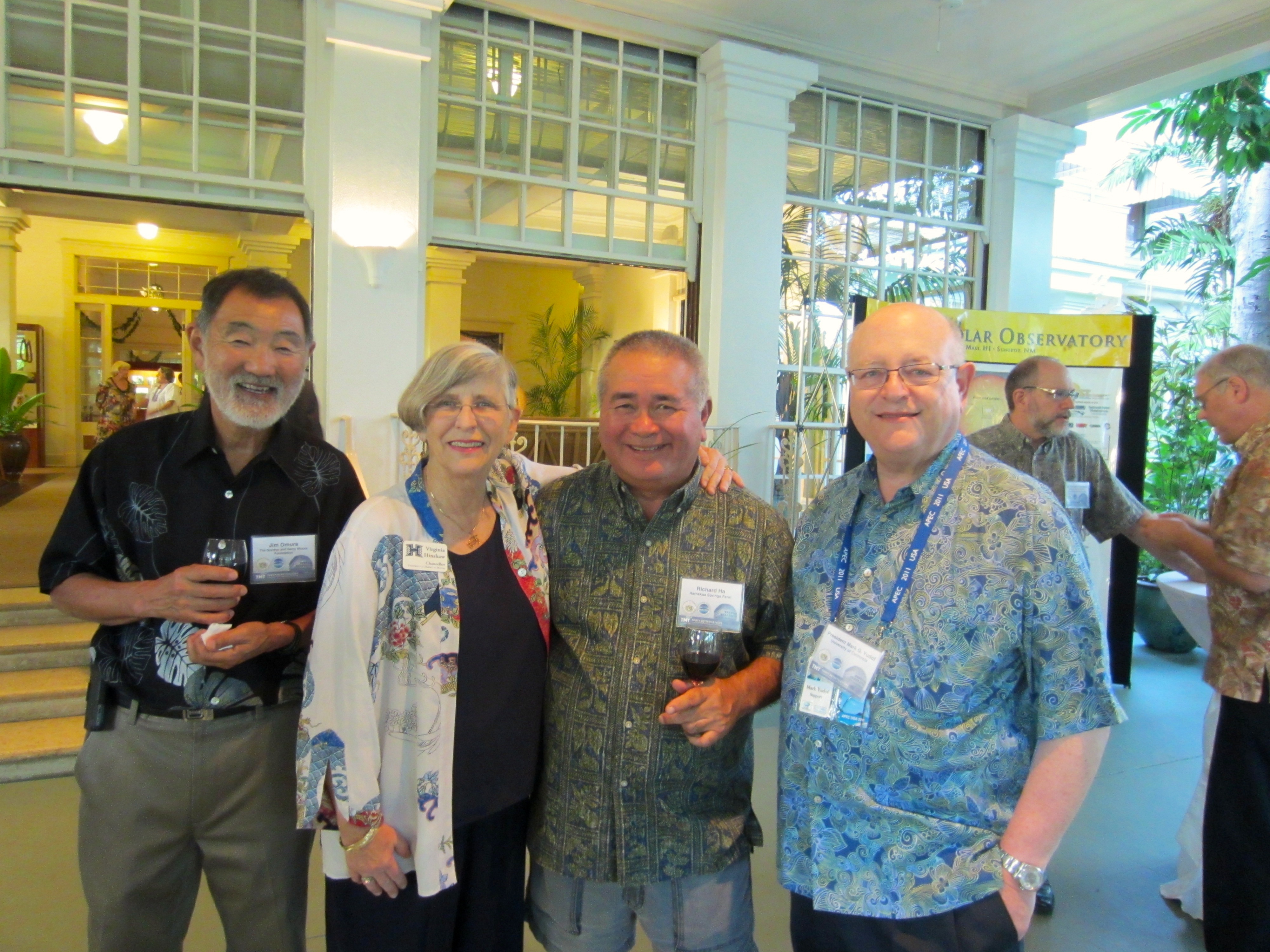 Jim Omura, Virginia Hinshaw, Mark Yudov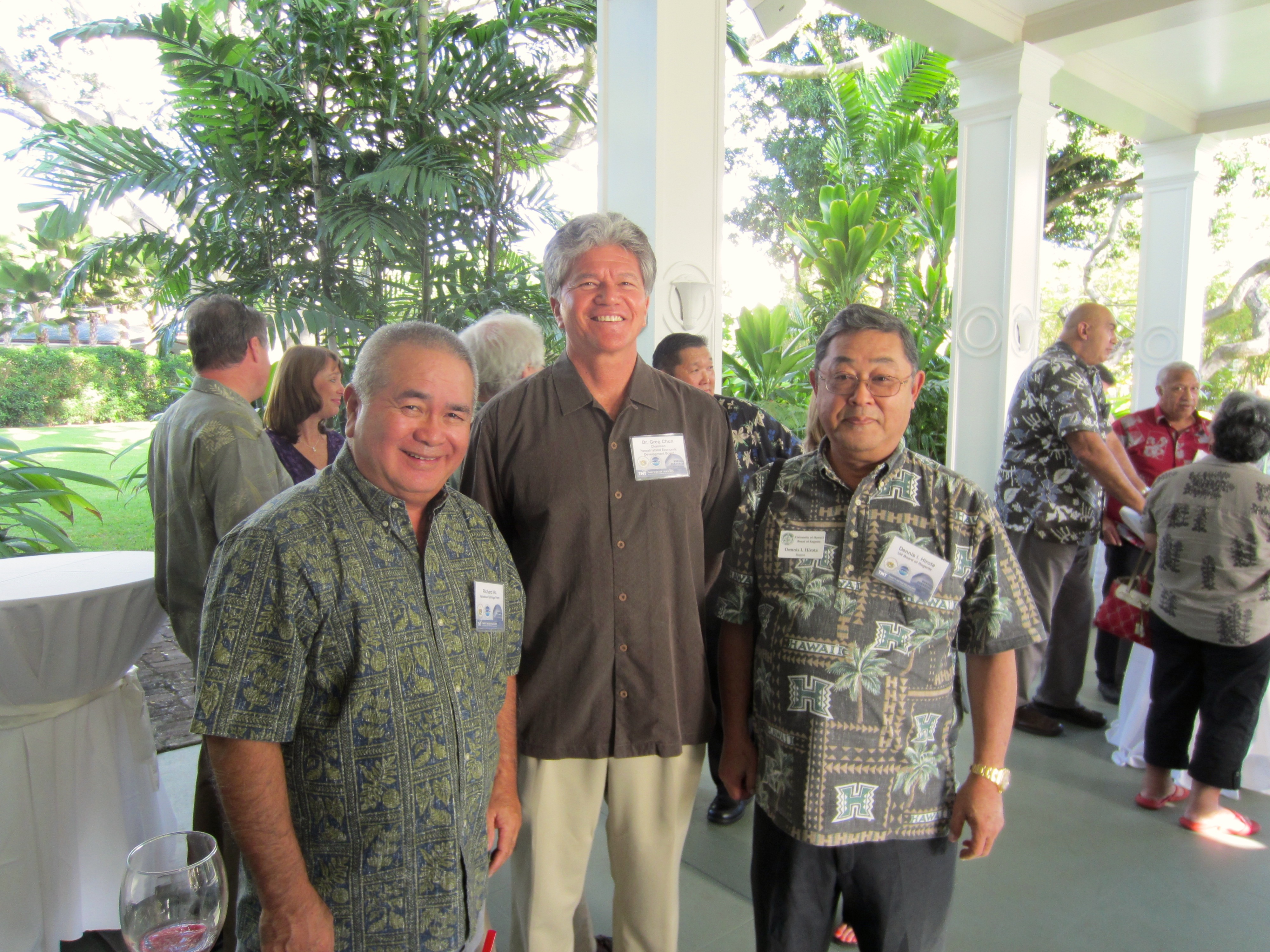 Me, Greg Chun and Dennis Hirota
Jennifer Sabas, Roberta Chu and Mike Bolte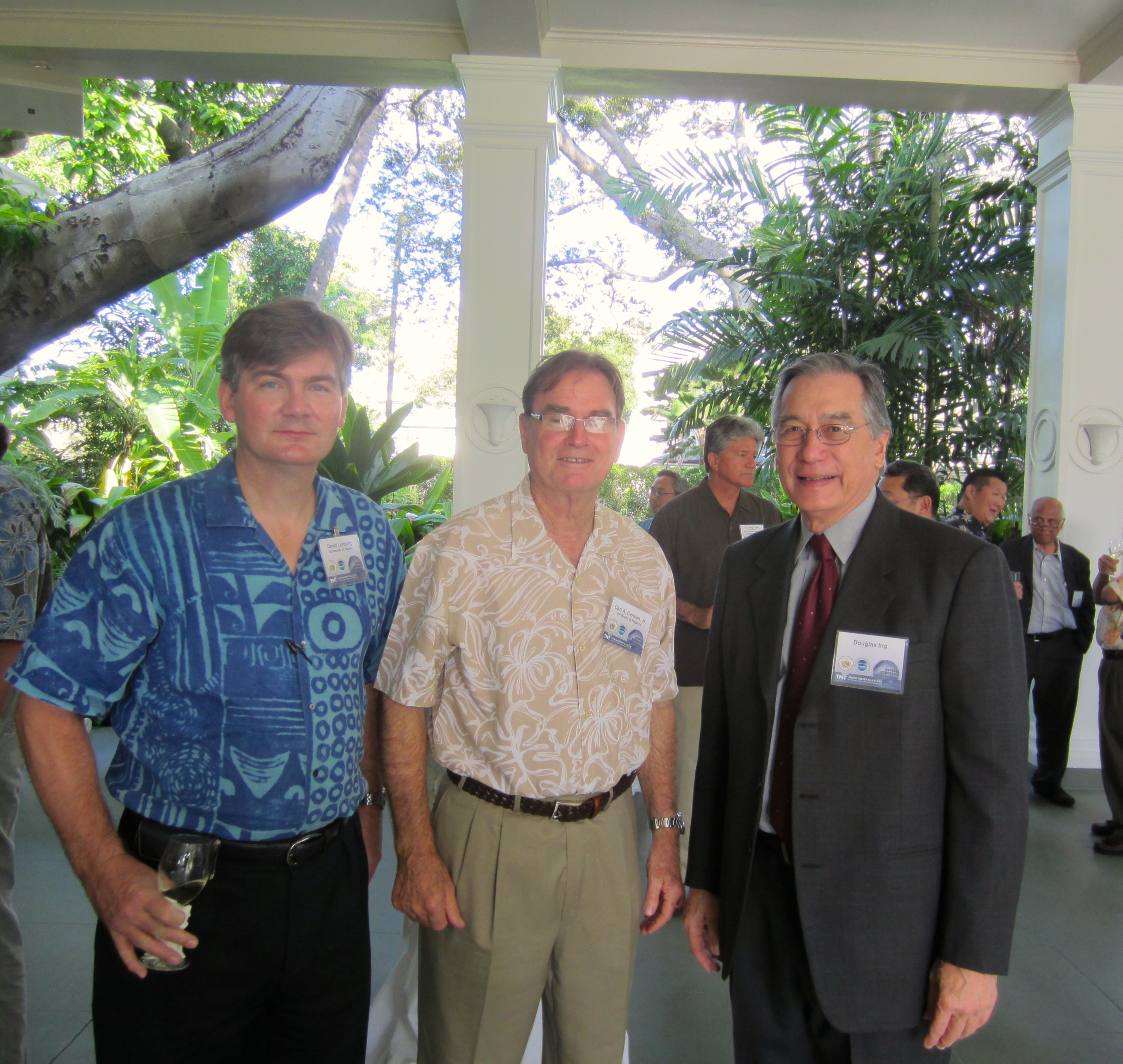 David Lonberg, Carl Carlson, Doug Ing
Here are some startling facts about the Thirty Meter Telescope:
9 times more light collecting area than a Keck Telescope
12.5 times sharper images than we can get with the Hubble Space Telescope (This is amazing!)
Will be able to see through the universe back to the time when the very first stars and galaxies formed
Will be able to image planets orbiting other stars and to look for the signposts of life
Will be able to discover and study supermassive black holes at the centers of galaxies throughout the Universe
Will be able to determine the nature of dark energy and dark matter – These are key to determining the ultimate fate of the Universe.