I'm in Ormoc City, Philippines right now. I wrote before about Ormoc City:
…which has an economy similar to the Big Island's. Its population is close to the population of the Big Island. They produce 700MW of geothermal, which they share by cable with other islands. We only produce 30MW.
The mayor wants to see how they do it. Since "if they can do it, we can do it."  Read the rest here
Ormoc City and the Big Island are now "Sister Cities," and it's fascinating to talk with the folks that were instrumental in developing that Sister City relationship.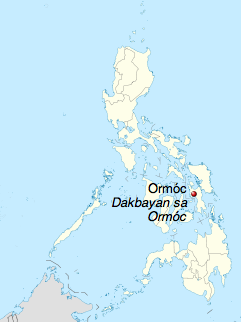 It started when Council Person Angel Pilago, his wife Nitta, and Jane Clement met at Lito Ilagan's house in Kona to discuss the possibility of forming a Sister City relationship between the Big Island and a city in the Philippines.
From that small get-together, the idea took off. They explored several criteria of compatibility and found several prime candidates.
As the idea started moving forward, Council Person Brittany Smart asked if it was possible to focus on renewable energy. Lito and Jane did some research and came up with Ormoc City as a candidate. Jane checked its website and called the Mayor of Ormoc City, who picked up the phone. She explained the idea, and the Ormoc City Mayor was interested.
With the Visayan Club of Kona sponsoring them, Lito and Jane asked Hawai'i County Mayor Billy Kenoi for his support in pursuing this initiative. Mayor Kenoi thought it was a good idea, and that it would be great to have it highlighted at the Asia Pacific Clean Energy Summit and Expo (APCESE).
There were various Sister City proposals coming in from the other counties. But due to the hard work of Angel and Nitta Pilago, Lito Ilagan, Jane Clement and the Kona people, this event was the one chosen to be featured at APCESE.
I was there, at the APCESE conference last year, to witness the signing ceremony for the new Sister City affiliation. Randy Kurohara arranged for a group of us meet with some high-level people from the Ormoc City geothermal generating operations. Their safety and dependability record seemed to be very good.
But we needed to see for ourselves.
So the Mayor put together this delegation to do an obligatory reciprocal ceremony and study tour of Ormoc City. Of special interest to me was the fact that Bruce Matthews, Dean of the College of Agriculture of UH Hilo, had been to the Visayas State University and knew about the school's ag program. He mentioned to me how similar the soils in and around Ormoc City are to the soils of Hamakua.
And, of course, we are here to learn everything we can about how Ormoc City lives with and benefits from geothermal. For a $30,000 investment in this trip to the Phillipines, the county of Hawai'i is getting great bang for its buck.
Stay tuned for more Dispatches from the Philippines coming soon.