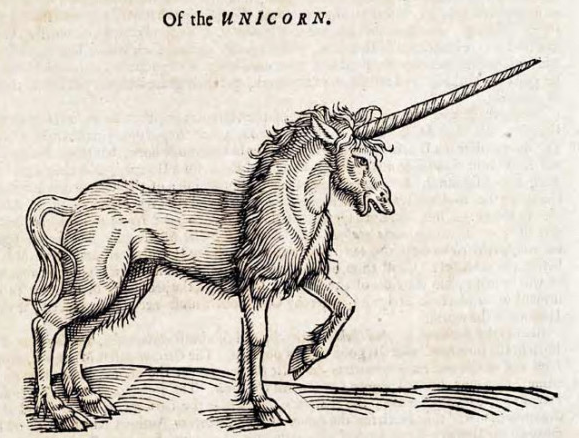 It was a hard-working
horse, they said, and it would not cost us much money.
All our problems
would be solved, they insisted, if we just had this horse.
And from the back
end, it did indeed look like a horse.
They said we couldn't
look at the horse's face, though, for competitive reasons.
It wouldn't be fair
to the other horses, they said.
We searched and
searched through the scrolls,
and we realized that
all was not what it seemed.
Their "horse,"
it turned out, was actually a unicorn.
One of their friends
spoke up.
"What if we gave you
the uni….er, I mean the horse, for free?
What if we made
people from the land of O'ahu pay for the horse?"
We said, "No. The
unicorn spends more time eating than working."
Someone shouted, from
the back of the great hall,
"Don't believe them!
They want to take over the kingdom!"
We replied, "No! We
just don't want to take care of a unicorn.
A unicorn does not
help our people. It eats too much and takes up too much land.
We worry about having
enough food for the most defenseless among us." 
And that, Boys and Girls, was the start of the Rubbah Slippah
Revolution.
HECO and Aina Koa Pono (AKP) both issued glowing press releases
about the AKP project. But neither would say how much AKP would be paid for its
biofuels. They said it was a secret – to protect other bidders.
They said that the average ratepayer would only pay about $1
more per month, and that this would only go into effect if AKP was successful
in producing biofuel. They said it would mean several hundred new jobs, and
lots of money would be saved by not importing oil.
The project anticipated supplying HELCO's Keahole 80MW plant
with most of its liquid fuel needs. That would be roughly 16 million gallons
annually, plus another 8 million gallons for transportation fuel.
HECO was not being fair when it would not give price
information and yet did predict that this would be very inexpensive to rate payers
– basing all this on assumptions and secret information.
The cost of the biofuel the rate payer would subsidize, it
turns out, is around $200/barrel. This is not a small amount. By assuming that
the price of oil would be close to $200, HECO could then say that this project would
not cost the ratepayers substantially more than what they would be paying
anyway.
Try wait! No amount of public relations will earn back the
credibility lost because of this unfair assumption.
Also, AKP says, the microwave technology they plan to use has
been successfully and safely used in the herbal extraction and pharmaceutical
industries for decades.
People who know tell me that this statement is like someone
with a Piper Cub pilot's license offering to fly you to the moon sometime in
the future. But at least this one is a claim we can research.
Both the Hilo and Kona PUC hearings made clear that the
people are vehemently against the Aina Koa Pono project. At the Kona hearing,
the Consumer Advocate asked whether people would be in favor of this project if
all the costs were paid by O'ahu rate payers. I think the logic was that O'ahu
residents should pay for this, because it helps O'ahu fulfill its part of the
Hawaii Clean Energy Initiative mandate for renewable energy.
Doesn't each island's contribution apply to the whole state?
Try wait!
AKP claims that it's a fact that Keahole will be using
liquid fuel far into the future.
We don't agree that we should favor AKP's 20-year contract,
because it precludes using lower-cost alternatives; for example, natural gas
and other technologies that are being fast tracked, such as ocean energy.
Take geothermal as an example. Generating electricity at today's
prices using geothermal costs 11 cents/kilowatt hour less than oil. Output at
the 80MW Keahole plant (which is equivalent to 80,000 kilowatts) times 11
cents/kilowatt hour is equal to saving $8,800/hour, $211,000/day and $77
million/year. That amount of savings could pay off the potential stranded asset
and also save the rate payer money.
The barrel equivalent of geothermal is $57. Why would we
want to tie ourselves to a $200/barrel and a 20-year contract?
Aina Koa Pono says it will, on its 12,000 acres, produce 24
million gallons of fuel per year. That's roughly 2,000 gallons of biofuel per acre,
which is four times more productive than palm oil, the only biofuel that can
compete with oil. Yet they plan to do it with an undetermined species of grass.
Ka'u Sugar Company, in the projected area of Aina Koa Pono,
grew sugar cane and was one of the least productive sugar companies in the
state. Sugar cane is a grass.
AKP is not cost-effective and it doesn't make sense for us.
We need to concentrate on solutions that better the condition of our people.
If you agree and would like to let the PUC know, this is the time. You can write to the PUC before November 30th at Hawaii.puc@hawaii.gov, and refer to "PUC Doc 2012-0185-Application for biofuel supply contract."