On Monday, the Hawai'i State Department of Transportation signed over about four acres of land at Keaukaha's Palekai, formerly known as Radio Bay, to the non-profit group Keaukaha One Youth Development.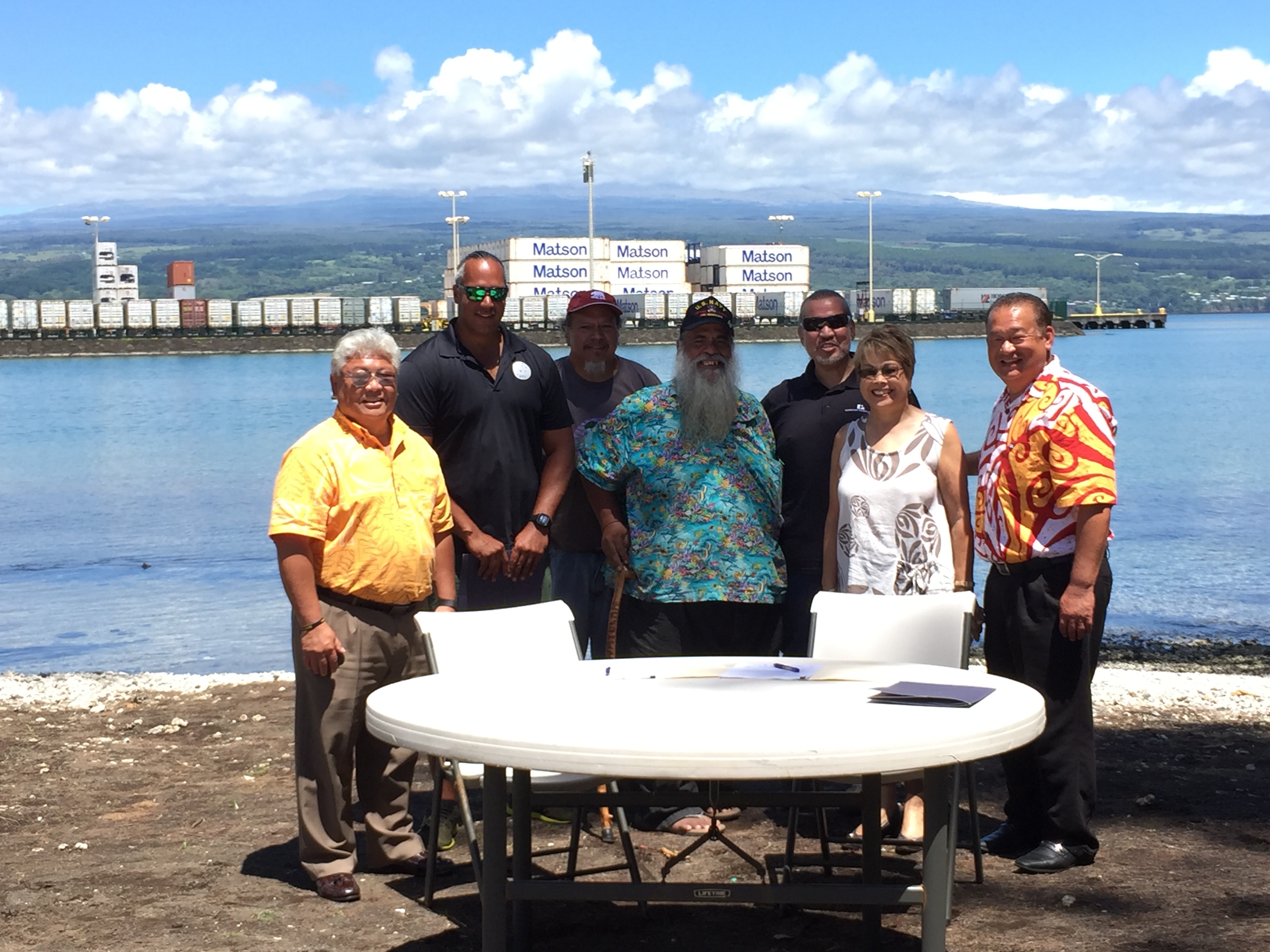 The 12-month revocable permit will allow Keahi Warfield and others in the community, including Patrick Kahawaiola'a, president of the Keaukaha Community Association, to spearhead a community project to restore the double-hulled navigating canoe Hokualaka'i.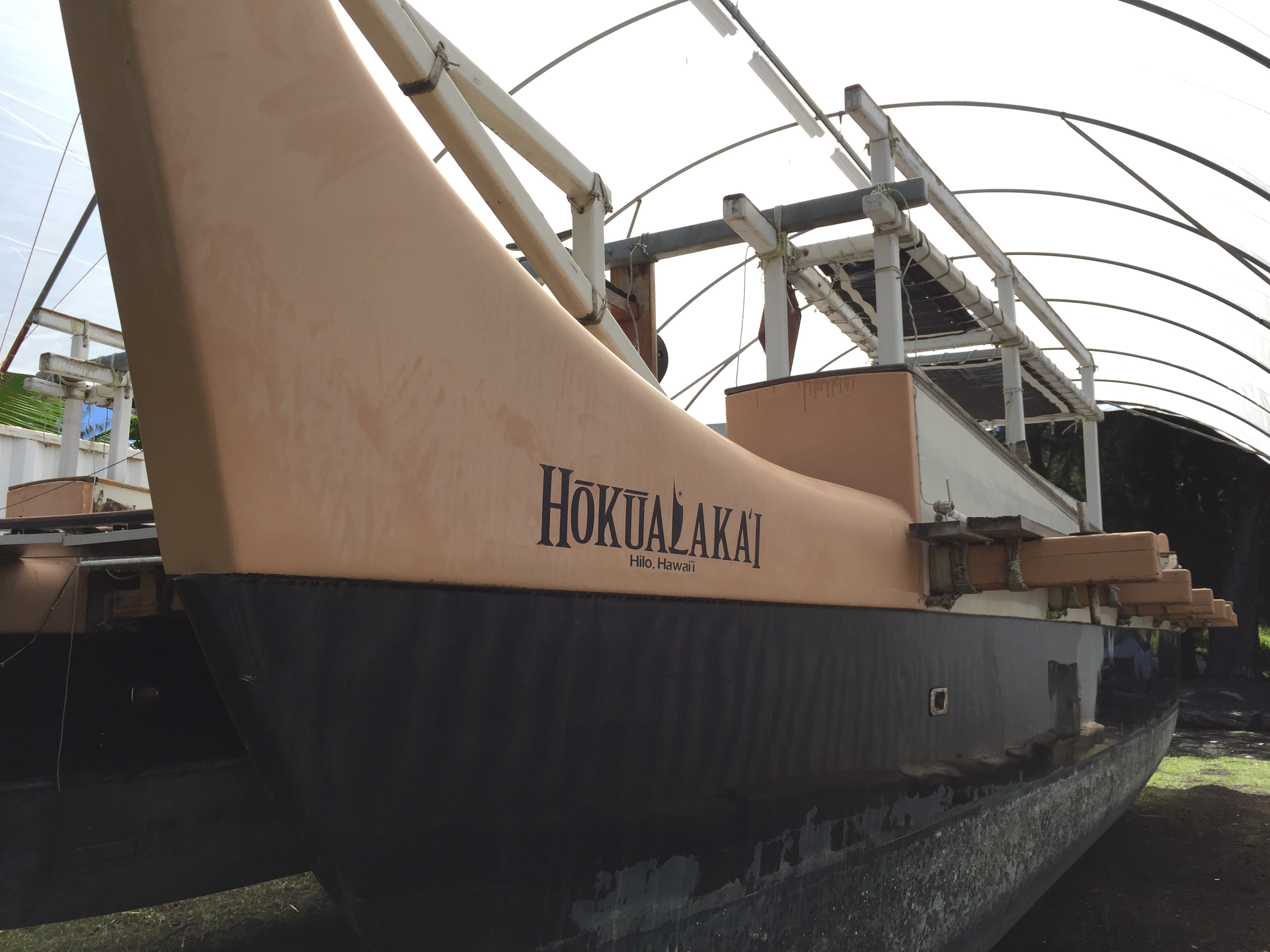 The terms of the revokable permit are for twelve months, and then the Harbors Divison has the option to extend for an additional 30 calendar days. Extensions beyond the 30 days will require Land Board Approval.
It was a beautiful, breezy sunny day when the signing ceremony took place, outside next to the bay. Hokualaka'i was on one side of the gathering and Mauna Kea was a backdrop across the bay on the other. Community members, legislators and employees from the Department of Transportation were present.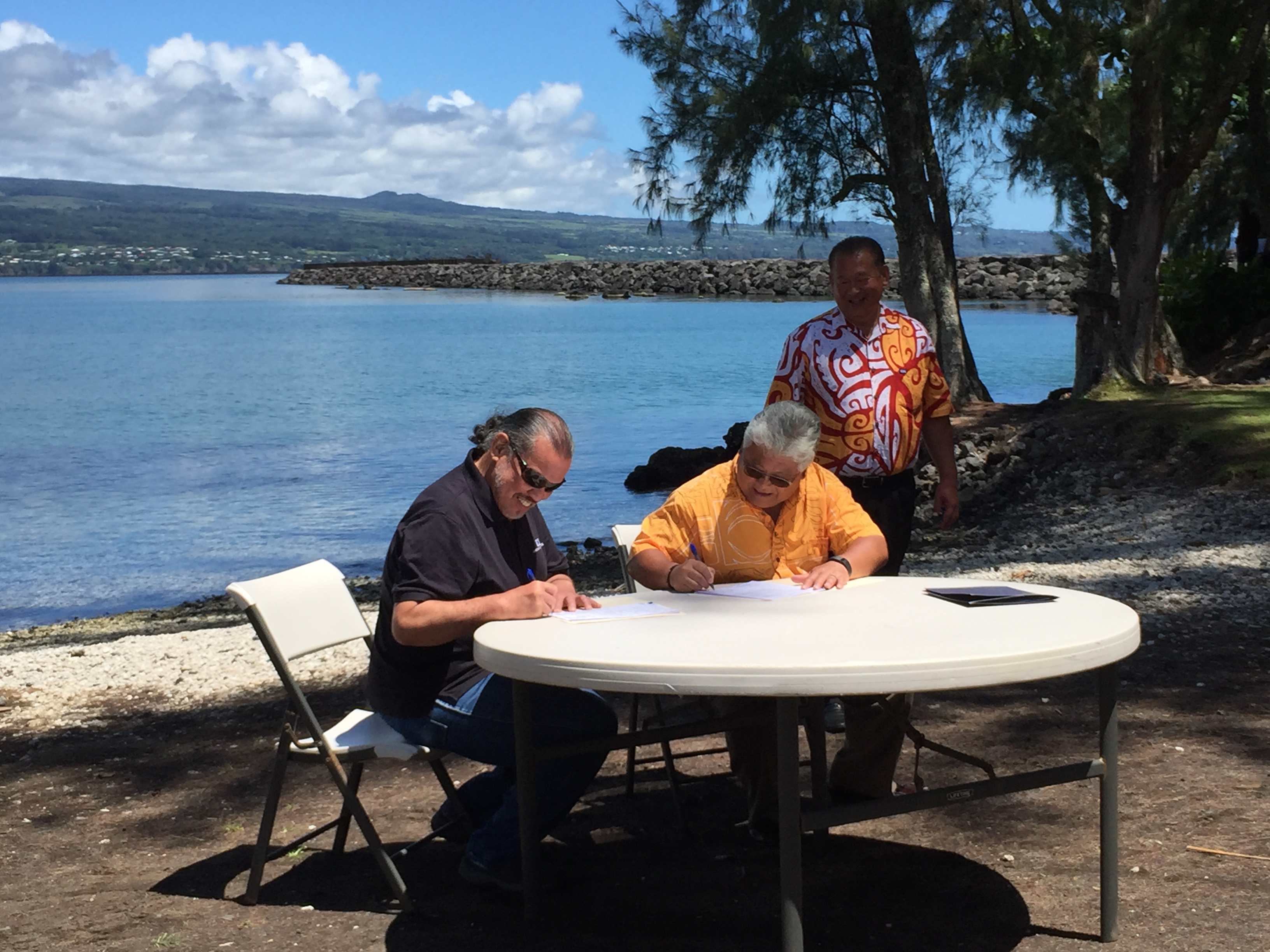 Keahi Warfield, who runs a children's after-school program there on the site, said Keaukaha is an ocean community, and the purpose of the non-profit is to ensure children understand ocean activities.
Hawai'i State Senator Lorraine Inouye spoke about the transfer of Palekai being unusual and a special day for the community.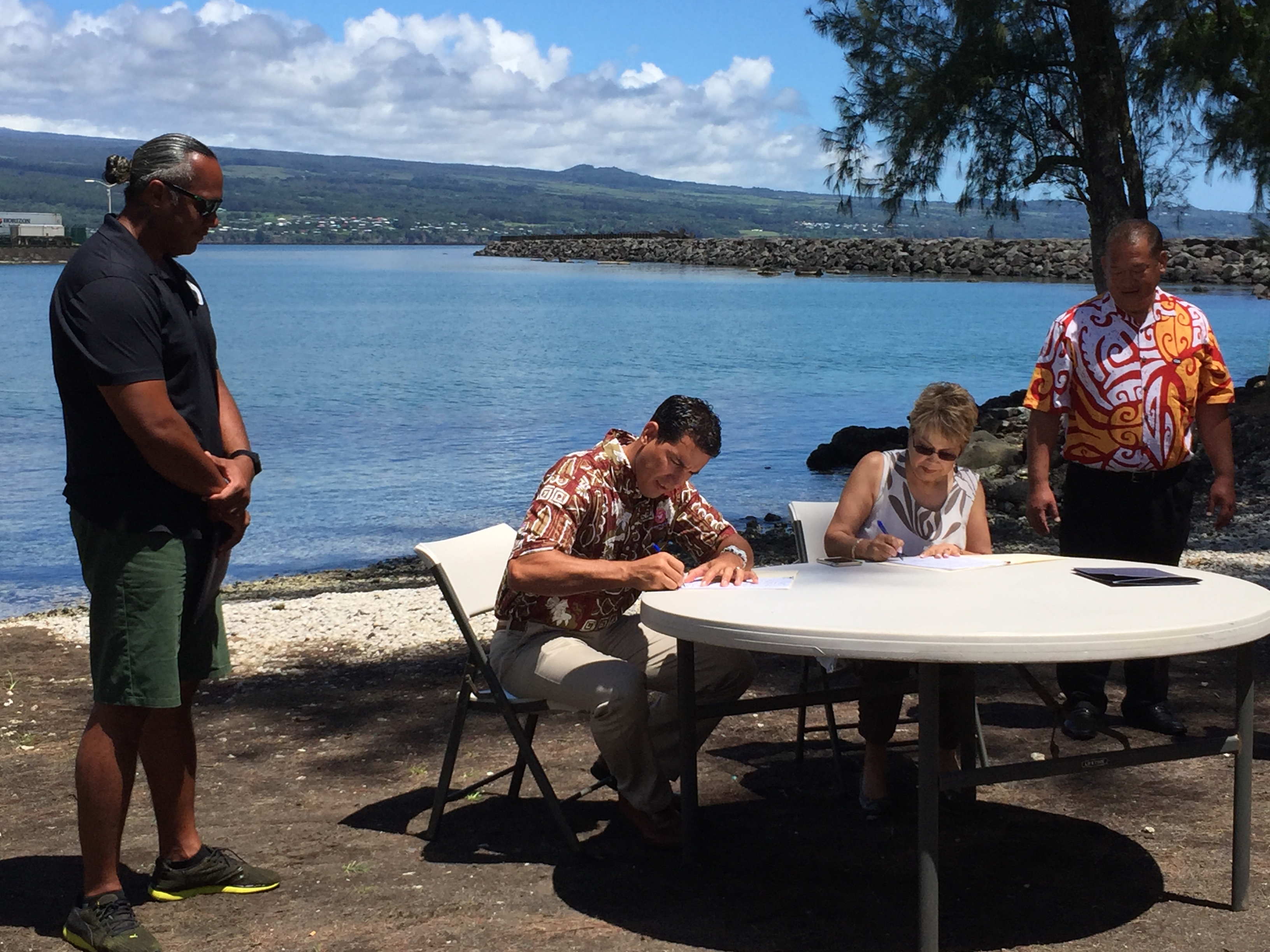 "Rarely do you see this kind of transfer happen between the state and a community," she said. "It's nice to know agencies and the state respond to a community's request."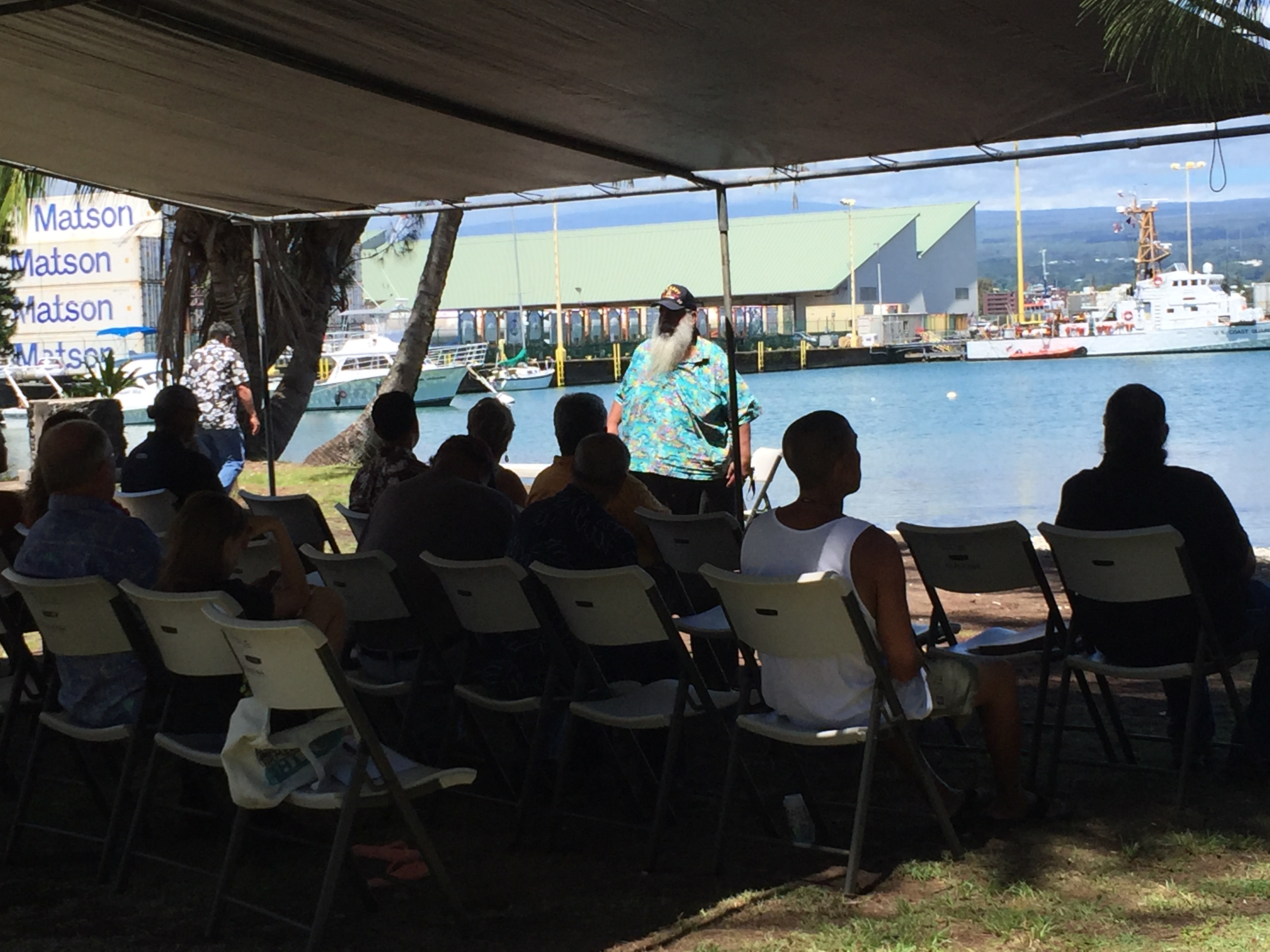 Kahawaiola'a spoke too, calling it a momentous occasion and a first. "We will have to live up to the example so more partnerships like this can be made throughout the State."
They will, he said. "We are fierce Keaukaha people. We will work hard and we will show you what we can do."