What a year it's been! Here are some 2011 highlights:
There was a lot of conversation, of course, about geothermal. The Geothermal Working Group Interim Report  – which provided lawmakers with an evaluation of using the hot water reservoir in certain locations of Big Island to provide local and renewable energy for electricity and transportation – was distributed to state legislators. I also wrote about it being a matter of leadership, about mopping the deck of the Titanic, and about how the momentum toward geothermal has shifted. Also about a Democratic Party Resolution supporting geothermal for baseload electrical power.
I attended a geothermal energy forum in Pahoa, with Hawaiian leaders speaking and every seat taken. There were more Hawaiian perspectives in supporting geothermal, this time in Hilo. And about even more Big Island support for geothermal.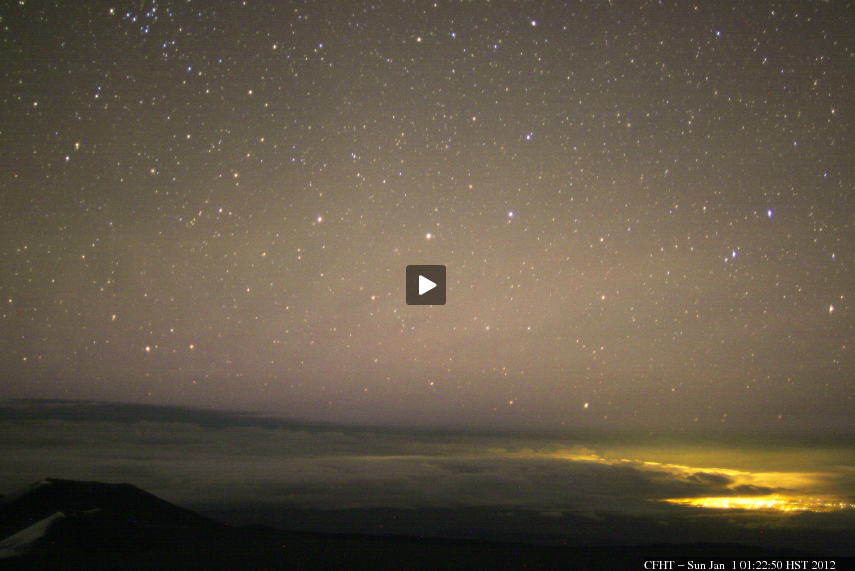 I posted a link to the cloudcam, a time-lapse video taken by the Canada France Hawaii telescope's cloud cam at night, which I thought was really neat. It's time-lapse photography where you can watch the stars migrate across the night sky.
June and I enjoyed meeting and talking with visionary Earl Bakken at his Kiloho Bay home, and learning about his manifesto.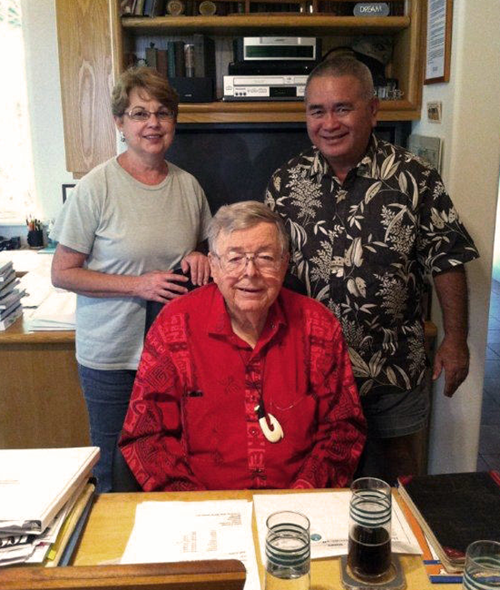 We participated in Alan Wong's Farmers Series dinner for a second time, and really enjoyed it.
People seemed to enjoy the conclusion of my Maku'u Series. I got a lot of great feedback on it. It was fun remembering the old days and the old ways of my Kamahele 'ohana in Maku'u.
I wrote about biofuels, and the very real problems with them. Also on biofuels and feedstock. I wrote a post about the National Research Council calling biofuels costly and their impacts questionable.
I spoke to the Kamehameha Schools First Nation Fellows about food sustainability, showed them the farm and gave them some of the best advice I could think of.
Of course I mentioned a few times about how "If the farmers make money, farmers will farm." That link is to one of those times.
In June, seven Polynesian-style voyaging waka (canoes), representing different Pacific Islands, arrived in Hilo Bay after a two-month voyage from Aotearoa (New Zealand).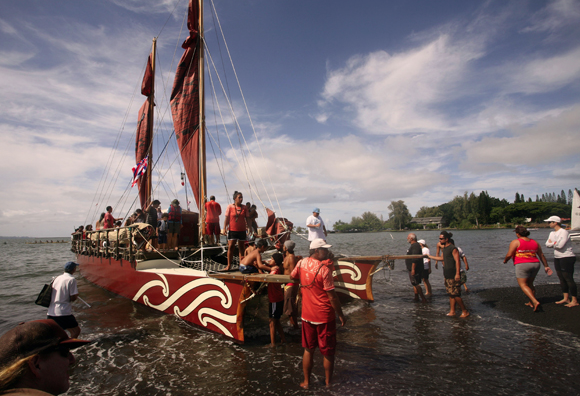 Leslie Lang, my blog editor, went for a spin around the bay on one, and we wrote about how the ancient ways are again showing us the way.
"It's all about taking the knowledge and wisdom of the past and using it in the present to make a stronger future. It's exactly what the old Polynesians did when they sailed out into the Pacific to find new land."
It's a strong metaphor. I wrote my impressions of the vaka here.
More vaka posts: The Canoes are Coming: Te Mana o Te Moana, They're Here! and What's the Big Deal about Voyaging Canoes?
In July, CEO of Ku'oko'a Ro Marth and I went to Iceland, in order to see for ourselves how Iceland went from being a developing country in the 1970s to one of the most productive countries in the world today. (Here's a hint: GEOTHERMAL.)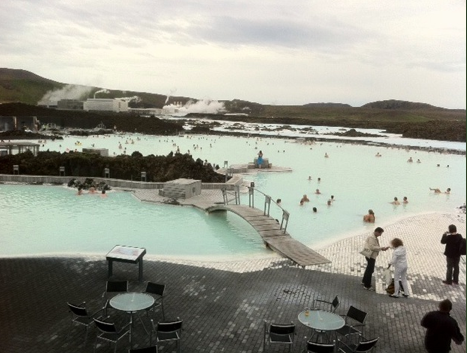 Read about our very interesting trip (I wore shorts) at Heading to Iceland, Heading to Iceland 2, Power Plant Earth and Iceland, In Conclusion.
The online news organization Civil Beat published my three-part series on energy and food security in September.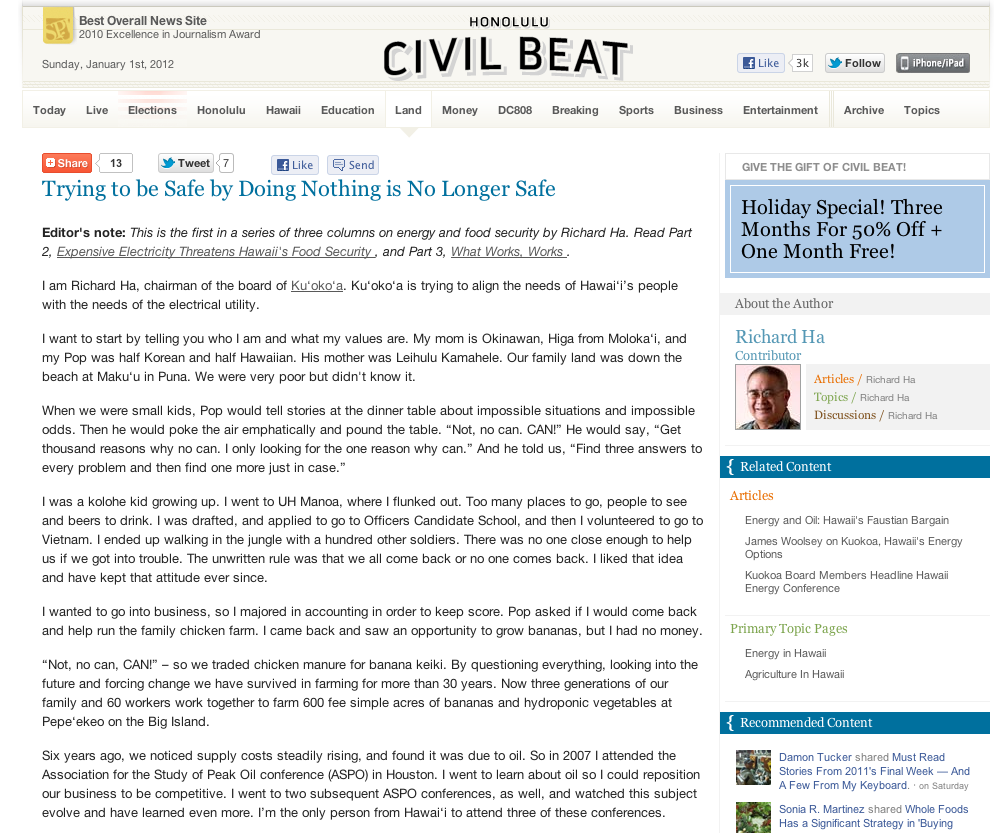 And I attended my fourth Peak Oil conference, this one in Washington, D.C. I wrote about it here: Part 1: As the ASPO Conference Gears Up, Part 2: Impressions from the Conference, Part 3: Energy Return on Energy Invested and Part 4: The Answer is Geothermal.
It has been a busy, productive and interesting year, and I look forward to having another of the same. My best wishes to everybody out there reading for a happy, healthy and successful 2012!